There are over 100,000 boats registered on the inland waterways of England, Scotland and Wales, and in 2016 more than 672,000 people enjoyed the pastime of inland boating. IWA's aim is to see those boats and people spread out across all of our wonderful canals and rivers. Most parts of our waterways are vibrant, busy places enjoyed by millions of people every year but there are still many locations where you would be lucky to see even one boat in a week, let alone in a day. Gongoozling is a favoured pastime of many walkers and cyclists, but if there are no boats, whole sections of waterways will lose their charm and appeal for everyone. This challenge aims to encourage our members and others to visit and use those places that aren't reached as often as others.
The places to visit fall into three categories:
Cruise it or lose it – These are places on waterways which see very few visiting boats and are located in many instances at the end of the navigation. We're looking to encourage visits along the entire length of these canals and rivers. Some of these waterways can have as few as one boat a month using them! Let's change that now.
Knocking on the door – These locations are where navigable waterways meet restoration works, proposed link projects and currently unnavigable sections. It's hoped that in the future we will be able to remove these spots from the challenge as they become increasingly used.
Moor please – These places are on restored sections of canals. We want to support the restorations by encouraging waterway users to get afloat and experience first-hand all that's being achieved.
While none of the 'cruise it or lose it' waterways are under threat at the moment, we would be hard pressed to defend them on usage grounds if they were to be threatened by a major development, such as a new motorway.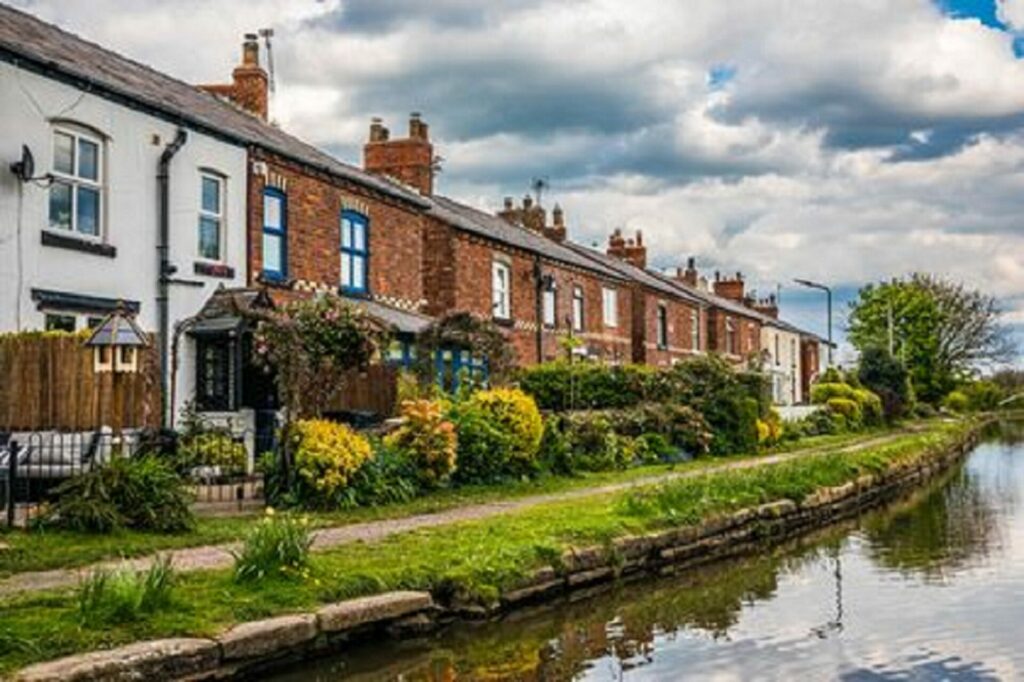 You can check out the locations here
Alveston Weir, River Avon (Warwickshire)
(all boats must hold an Avon license, and obtain guidance notes, in advance, from The Avon Navigation Trust)
Bedford River, Great Ouse
Boston Black Sluice, Black Sluice Navigation (EA)
(also accesible by trail boats via EA slipway at Hubberts Bridge)
Cascade winding hole, Chesterfield Canal
(Cascade winding hole appears as Manor Road Winding Hole in CanalPlanAC)
Coombeswood Basin, Dudley Canal No 2
Fens Branch Stourbridge Canal
Gronwyn Bridge winding hole, Maesbury, Montgomery Canal
Head of navigation, Ashby Canal
Holme, Middle Level (New Dyke)
(max length of craft is 20.70m (68′-0″))
Horseway Lock, Middle Level
(or junction of Vermunden's Drain and Sixteen Foot Drain)
Inglesham Junction of the River Thames with the Thames & Severn Canal
King John's Castle, Odiham, Basingstoke Canal
Langley Mill Basin, Erewash Canal
Leek Branch canal terminus, Caldon Canal
Liverpool Docks, Leeds & Liverpool Canal
Maud Foster Windmill, Boston, Maud Foster Drain
Melbourne Basin, Pocklington Canal
Norton Canes, Cannock Extension Canal
Ripon Basin, Ripon Canal
River Dee Branch, Off the Shropshire Union Canal
Saul Junction, Gloucester & Sharpness Canal
Sheffield Basin, Sheffield & Tinsley Canal
Southern portal of the Dudley Tunnel, Dudley Canal
(above Park Head locks)
Springs Branch head of navigation, Leeds & Liverpool Canal
(turning at the end is restricted and that boats longer than 35ft will need to reverse back out)
Standedge Tunnel and Visitor Centre, Huddersfield Narrow Canal
Stanton Downham Bridge, Little Ouse or Brandon Creek
Terminus of the Wendover Arm Grand Union Canal, Wendover Arm
Tewitfield Marina, Lancaster Canal
Titford Pools, Birmingham Canal Navigations
Uttoxeter Basin, Froghall, Uttoxeter Canal
Walsall Town Basin, Walsall Canal
Welches Dam Lock, Old Bedford River
West Summit Lock, Rochdale Canal
Winsford Bridge, River Weaver