This spell of very cold weather has led to stretches of the canal network icing up and has us remembering the devastating winter of 1962/3 which effectively killed the canal network as a commercial proposition. From December 1962 through to March 1963 the canal network was completely frozen and unpassable despite the efforts of icebreaker boats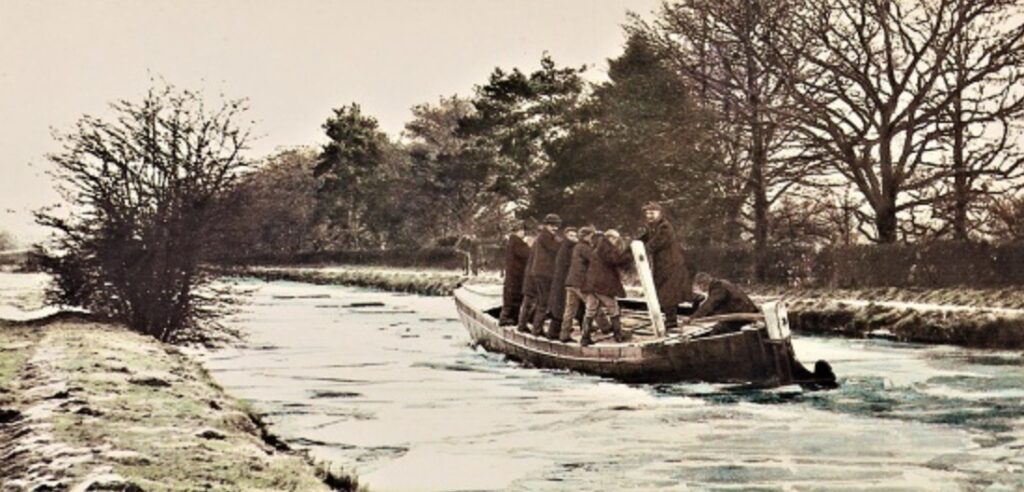 These boats featured an iron clad bow to try and smash a path through the ice and the crew would rock back and forth to disrupt the thick ice. The canal network had always been vulnerable to harsh weather but that winter was the coldest on record since 1895 and caused many of the barge communities into destitution as they were only paid for journeys and did not receive a wage. The railways and road hauliers took over the job of delivering freight and the canal never recovered from three months of no traffic.
The current cold spell hasn't prevented us from operating though – we are carrying out a 'check ride' several hours before our scheduled trips and we are making sure the excellent heating system is on a couple of hours prior to departure. The ice makes a delightful tinkling sound as we gently navigate through it whilst our passengers enjoy complimentary tea and coffee.