When you sail with us our experienced skippers will try and include a little insight into the history of the Leeds and Liverpool canal whilst you enjoy a relaxing sail along one of the oldest and longest navigation canals in the UK.
The concept of a series of navigation canals came as a result of a rapidly growing and influential northern industries. Coal, limestone and textiles were the main drivers of the need to provide growing towns and cities with raw materials, fuels and goods. The capacity of the existing network of rivers was no longer capable of servicing this growth.
The Leeds and Liverpool canal was proposed as a result of how successful the Bridgwater Canal (opened in 1761) had been in getting coal to Manchester and Liverpool (via Runcorn). There was initial disagreement regarding the proposed route with Wigan's coalfields originally not served by the committee's draft plans. This was resolved and the 1768 budget for the project was set (by James Brindley) at £259,000 (£40m in 2022!).
An Act of Parliament was granted in 1770 and work at the Lancashire end started near Halsall in 1773. Blighted by shortfalls in funds and engineering difficulties there were several instances of work stopping completely including ten years from 1781 whilst manpower and funds were diverted to
the colonial wars in America. The canal was finally completed in 1816. 127 miles and 91 locks and
featuring some fantastic feats of engineering including the spectacular Bingley 5 Rise staircase locks. It is possible to travel coast to coast by continuing eastwards from Leeds via the Air Calder navigation.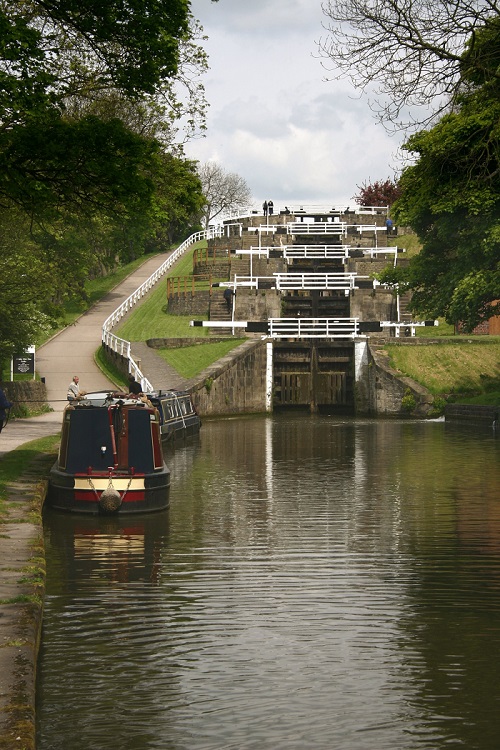 The prime cargoes were coal, limestone, cotton, jute and timber but essentially any goods requiring shipping could be carried. Ainscough Mill in Burscough had their own fleet of 9 boats and were a major employer in the area. The 'short boats' utilised their wide beams to carry up to 45 tons which meant they could compete with the initial growth of the railway industry but this, combined with the depletion of the coalfields eventually led to a steep decline in commercial traffic with the last shipment of coal recorded as 1972.
The Industrial Revolution witnessed the canals in their prime which allowed all the supporting trades to grow at a burgeoning rate. Burscough Wharf is a good example of this with vets and farriers employed by the 'horse hospital' and stables plus carpenters, blacksmiths, rope and fender makers amongst
other thriving trades.
Another strong historical link locally is the Rufford Branch. Seven miles north to Tarleton but by using the River Douglas and The Ribble Link you can sail north onto The Lancaster canal – a popular trip in summertime. The branch winds through some beautiful countryside and it's possible to see kingfishers, house martins and herons amongst the more common moorhens and coots. Bridge No. 1 on the Rufford Branch is a beautiful architectural feature at Top Locks and also features a dry dock that was once used to allow bargees and boat owners to clean the hulls of their boats or attend to rudder repairs. It's also the home of some delightful canal cottages and the excellent watering hole The Ship at Lathom.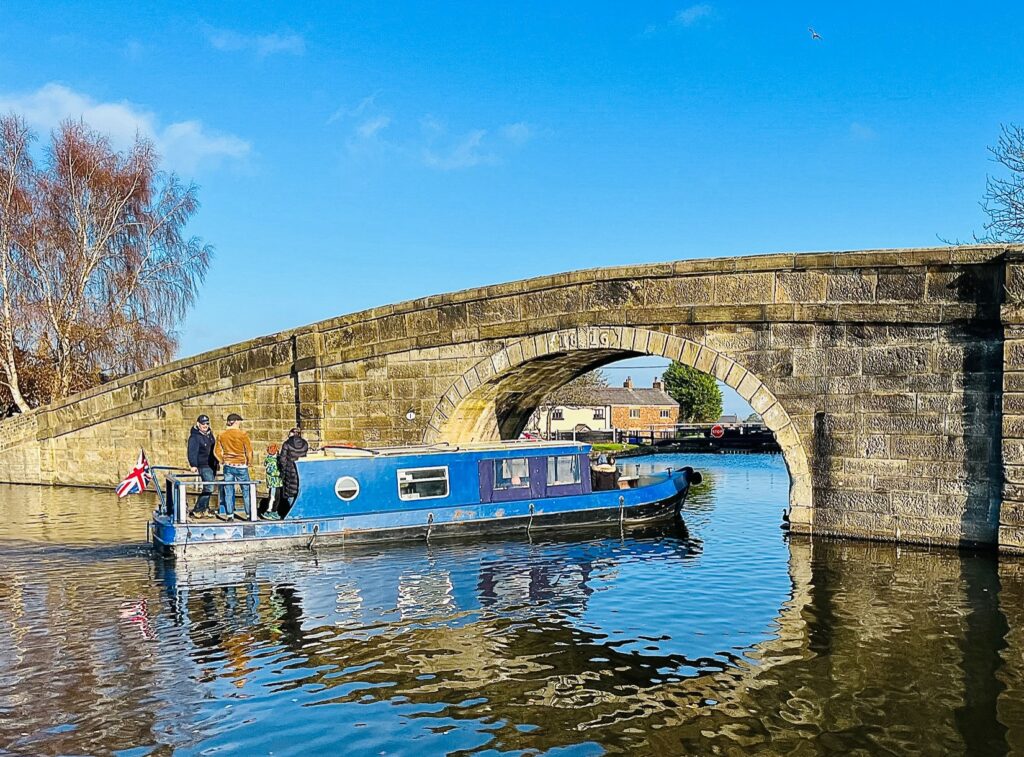 Further east you can utilise the Leigh branch from Wigan to get onto the very picturesque Bridgewater Canal as a gateway to Manchester and the Midlands. Even just from this post you can see that there is a wealth of history plus the chance to see beautiful fauna and flora and stunning Victorian architecture.
We've carried a huge variety of passengers in our 12 year history with one of our most common reactions being "we had no idea there was so much to see and learn about". This is quite often from people who walk or cycle on the canal who had no idea what 'stop planks were or how locks work or how to distinguish between a male and a female swan !

Come and join us at Lancashire Canal Cruises. We love to meet new passengers and we always treasure our repeat customers too.