If you have ever sailed with us it is highly likely you will have noticed the very imposing 'Ainscough Mill' as we travel east after passing through 'The Wharf'. It's been the home of luxury apartments for the last ten years but it has an interesting history with strong links to the Leeds and Liverpool Canal.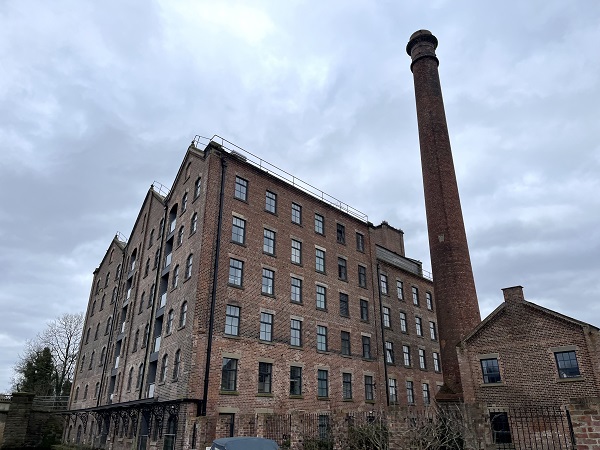 It was developed in 1855 by Hugh Ainscough (1816 – 1894) on the site of a former windmill. Hugh Ainscough joined the family business after initially training for the priesthood in Valladolid, Spain. Hugh was responsible for establishing and growing a powerful group of interests that included Ainscough Flour and Corn Millers, Briars Hall Farm and Burscough Stud. The mill had vital supply routes via the canal and the Liverpool to Preston railway line and was a perfect example of a steam powered flour mill. The chimney was looked after by the famous steeplejack Fred Dibnah.
There was a sister mill next to the canal in Parbold – on the side opposite the windmill (1794) and despite suffering a fire in 1951, continued trading until 1985. The Parbold mill even had a pair of grinding stones from northern France. The mills operated a fleet of barges and some trucks. The barges brought wheat to the mills from the grain terminal in Liverpool and the bargees worked hard in all weathers in very exposed positions.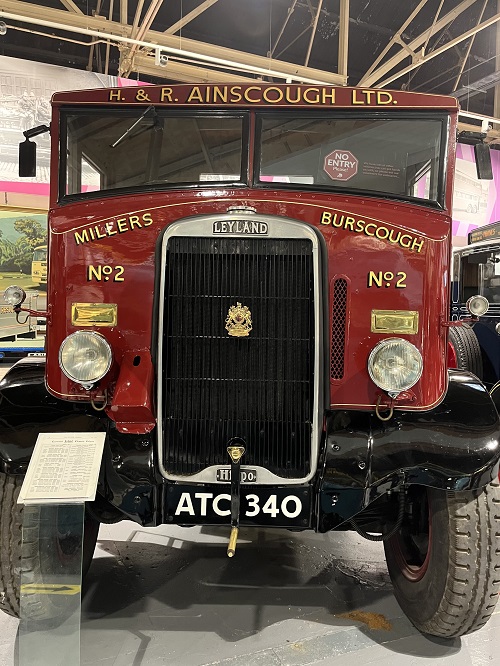 Probably the most famous of their barges is the very impressive 'Ambush' built in Northwich in 1933 and is still sailing today (see pics of her and a finely liveried truck which is housed in the excellent Leyland Commercial Vehicle Museum) delivering diesel and gas to the boating community from her base at Crook Marina.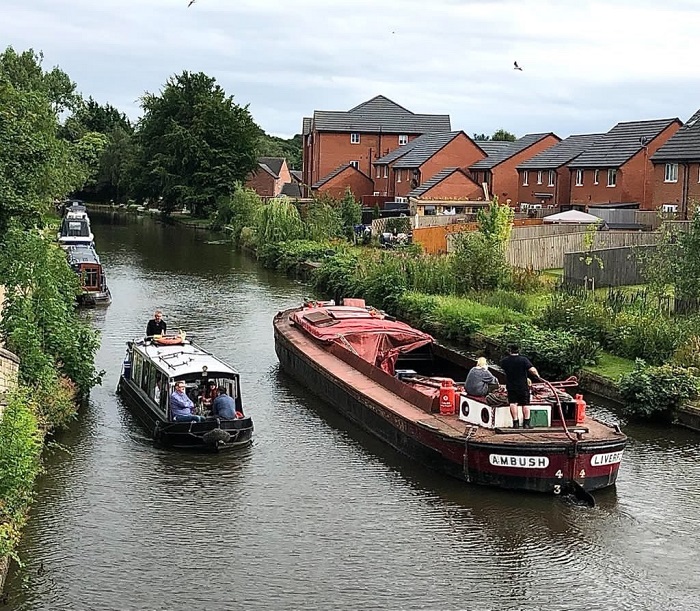 The image of Ambush includes our very own 'Alfie Bhoy' who is dwarfed by the 14' x 72' 'Ambush' who was capable of carrying 45 tons of grain (and later coal when servicing the Wigan power station).
The Burscough mill finally closed in 1998 having been the biggest employer in the area for many years. When travelling with us our skippers will provide some history of the mill and the area but we hoped you've enjoyed this more detailed back story. We do occasionally see Ambush on her travels and this is always very popular with our passengers.